Strict Standards
: call_user_func_array() expects parameter 1 to be a valid callback, non-static method UltimateTagWarriorActions::ultimate_the_content_filter() should not be called statically in
/home/ggasmcom/public_html/temp/wp-includes/plugin.php
on line
163
Strict Standards
: Non-static method UltimateTagWarriorActions::regExEscape() should not be called statically in
/home/ggasmcom/public_html/temp/wp-content/plugins/UltimateTagWarrior/ultimate-tag-warrior-actions.php
on line
669
Strict Standards
: Non-static method UltimateTagWarriorActions::regExEscape() should not be called statically in
/home/ggasmcom/public_html/temp/wp-content/plugins/UltimateTagWarrior/ultimate-tag-warrior-actions.php
on line
669
Strict Standards
: Non-static method UltimateTagWarriorActions::regExEscape() should not be called statically in
/home/ggasmcom/public_html/temp/wp-content/plugins/UltimateTagWarrior/ultimate-tag-warrior-actions.php
on line
670
Strict Standards
: Non-static method UltimateTagWarriorActions::regExEscape() should not be called statically in
/home/ggasmcom/public_html/temp/wp-content/plugins/UltimateTagWarrior/ultimate-tag-warrior-actions.php
on line
670
Hello - I'm Jani (pronounced Yonnie), and no I don't want to hear any stupid musician jokes.
I am a hard working author, motorcycle enthusiast, former bar owner, entrepreneur and definitely a sex lover. My favorite pastime is going bars and picking up hot chicks.
I am not a particularly good-looking guy, about six feet tall and weigh 185 pounds. My usual attire is jeans, boots and some kind of a t-shirt.
But I get laid way more than you!
You are entering a completely new paradigm regarding sex - a new way of performing and pleasing your partner. More than likely, you will be introducing her to her G-spot. She may have read about it, heard about it or maybe even played with her G-spot; what you are about to introduce, she has never experienced. It is a complete change in consciousness, a new approach to sex.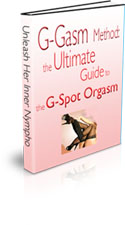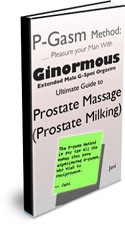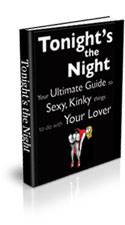 You will reach a higher level of connection with your lover when she trusts you enough to let go. One of my lovers described it as, "What a woman feels with the Method is hard to explain with words, unless you have experienced it, there is no way you can understand. Waves of G-gasms envelope your body - it's not just a "mild" clitoral orgasm any more - it's like a whole body vaginal orgasm."
Guys, what exactly does this mean? This means, that the G-gasm Method is all about pleasing her. She has to trust you enough to hand over the controls to her body, because she will be helpless once the G-gasms start. She must let go completely. She will be screaming "OH MY GOD" until her throat is sore and eyes roll back in her head. There is nothing ladylike about it. The first time, she could actually get scared.
Guys, you do not have to be debonair and sophisticated, you do not need any "moves", all you need is attitude - the right attitude, not the wrong attitude. Girls like: strong, weak, thin, husky - not fat, tall, short - well not too short, rugged, scrawny, young, old, you don't need perfect hair, perfect teeth, perfect skin, or a perfect body. In other words, unless you are a big fat disgusting slob with wind chimes dangling in your mouth disguised as teeth, there are girls out there for you.
G-spot Orgasms to Please her every time
Male G-spot Orgasms For You